Weronika i Kaiko ze schroniska OTOZ Animals oddział w Oświęcimiu
Od stycznia 2016 roku jestem wolontariuszką w schronisku. Miałam kontakt z dużą ilością różnych psów. W sierpniu bieżącego roku trafił pod opiekę schroniska mały, chudziutki piesek, obok którego nie dało się przejść obojętnie. Gdy pierwszy raz go zobaczyłam, wiedziałam, że to będzie mój (drugi już) psi towarzysz.
Niespełna tydzień później Kaiko był już u nas. Piesek bardzo szybko się zaaklimatyzował w domu, bez problemu polubił domowych rezydentów – mix sznaucera i kota.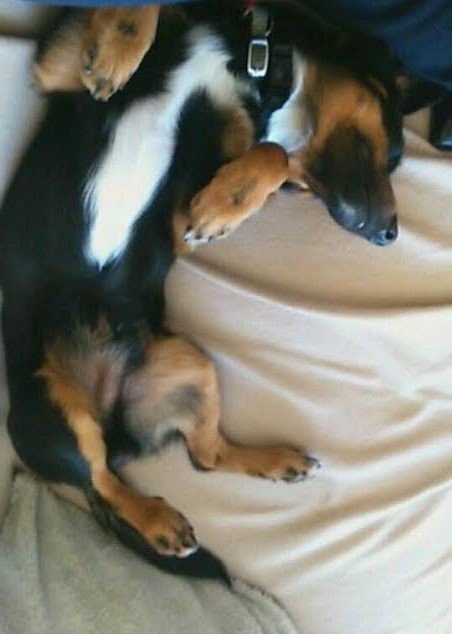 Kaiko jest bardzo wierny i nie odstępuje mnie na krok, jakby wiedział, że to ja zabrałam go ze schroniska. Z całego serca polecam adopcję piesków, są to bardzo wdzięczne i wierne zwierzęta. Jeżeli będę miała możliwość, na pewno adoptuję kolejnego psa.